Our Advisory Services team has advised Westport on numerous matters over a four year period spanning 2018/19 to 2021/22. The Westport Taskforce's final recommendations were underpinned by the following key pieces of financial analysis provided by Western Australian Treasury Corporation (WATC):
Economic and commercial assessments of each option considered in the two detailed multi-criteria analyses, which were used to shortlist the project's options.

A rapid cost–benefit analysis model to calculate the benefit–cost ratios of the shortlisted options.

Container growth rate review and recommendations.
Westport is a complex infrastructure project being undertaken by the WA State Government that is planning for a new port in Kwinana with supporting logistics and associated integrated road and rail transport corridors.
In August 2020, the State Government endorsed the independent Westport Taskforce's recommended location for a future container port at Kwinana to meet Western Australia's long-term freight needs.
The Department of Transport has retained WATC as a financial advisor to Westport to support the next stage of the program, which involves developing a business case and other considerations to inform a future investment decision by the State Government.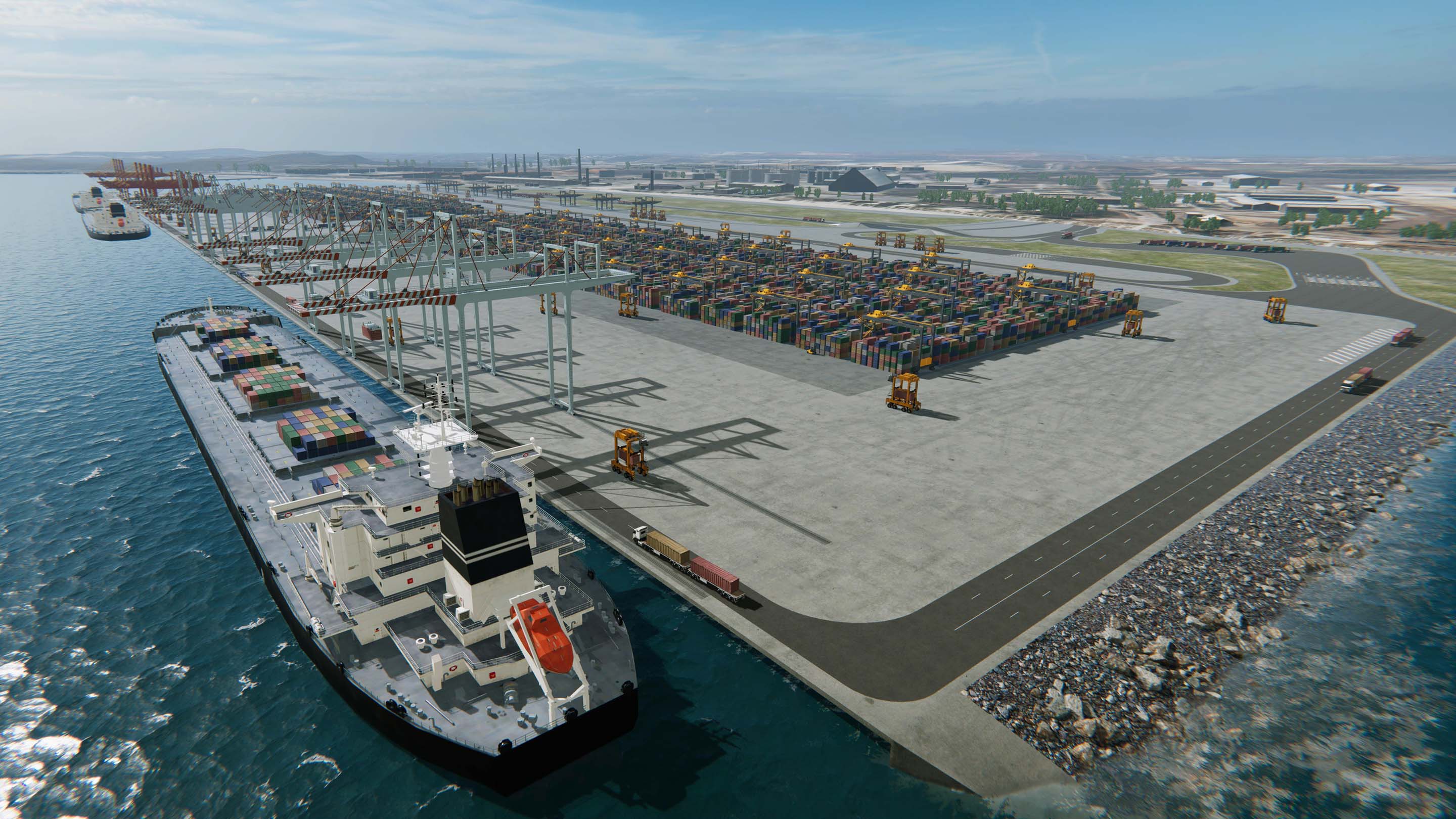 Image: A possible high-level port design. Image courtesy of Westport.
What services do you need?
Whether you are new to our services or an existing client, we are here to help.
Advisory Services Enquiries
Banner images:
Top - A possible high-level port design. Image courtesy of Westport.
Below - Aerial view of pink lakes at Port Gregory. Image courtesy of Tourism Australia.