In late 2018, one of the owners of the private consortium Westadium, which partnered with the State on the Optus Stadium project, notified VenuesWest of its desire to sell its ownership stake to a third-party investor. Since the sale would trigger a change in control of Westadium, the transaction required the prior consent of the State. As part of the State's due diligence process in considering whether to approve the transaction, Western Australian Treasury Corporation (WATC) was retained by VenuesWest, through the Department of Treasury, to help assess the financial capacity of the proposed buyer entity.
The acquiror, an established infrastructure investment group, proposed to structure its purchase of the partial ownership interest in Westadium via a special purpose vehicle (SPV) owned by one of two stapled trusts that together were ultimately owned by the investor parent entity.
Accordingly, WATC's approach was to adopt a parallel path assessment to gauge the financial capacity of the acquiring entity. Firstly, the financial statements of the SPV's immediate parents (the two stapled trusts) were evaluated, with a focus on determining liquidity, solvency and capacity to perform under the Stadium contract. Secondly, the financial performances of the two incumbent Westadium owners were benchmarked against that of the proposed acquiror to assess the buyer's relative performance and financial strength.
VenuesWest owns and / or manages 13 sport and entertainment venues on behalf of the Western Australia State Government, including Optus Stadium.
WATC's analysis concluded that the acquiring entity's proposed purchase of the ownership interest in Westadium posed a 'Low Risk' to the State from a financial capability standpoint. Acting on this advice, and in conjunction with the State Solicitor's Office's simultaneous review of legal aspects of the transaction, the State confirmed its consent to the requested sale transaction and associated change of control.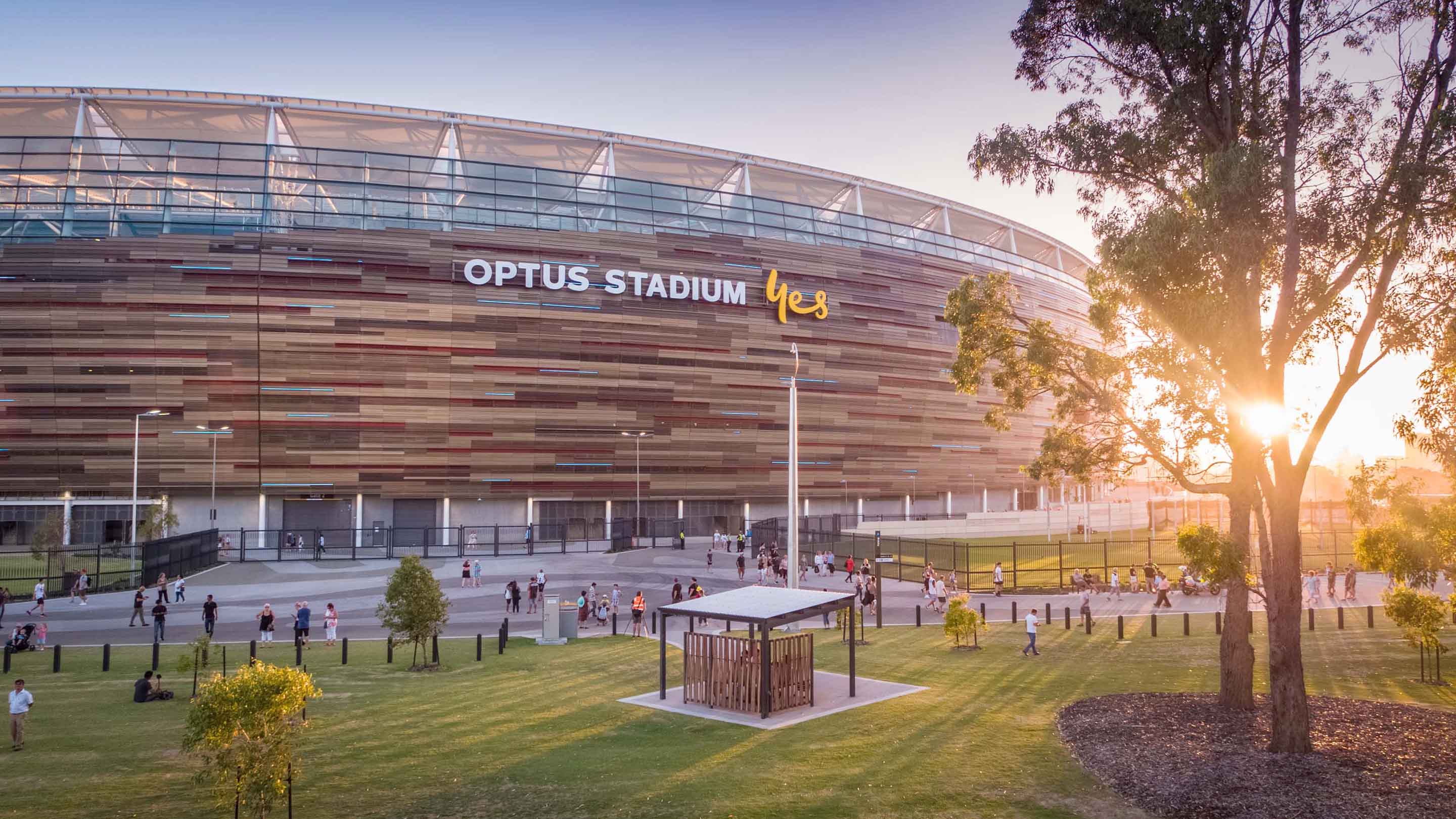 Image: Optus Stadium, Perth. Image courtesy of VenuesWest.
What services do you need?
Whether you are new to our services or an existing client, we are here to help.
Advisory Services Enquiries
Banner images:
Top - Optus Stadium, Perth. Image courtesy of VenuesWest.
Below - Aerial view pink lakes at Port Gregory. Image courtesy of Tourism Australia.